Heirloom - House Blend
Using only 100% Arabica beans, our Heirloom house blend brings together 3 different origins to create a dark, intensely aromatic flavour.  Perfect for espresso or offered as drip. Enjoy a cup of our dark roast today. 
Add to Wish List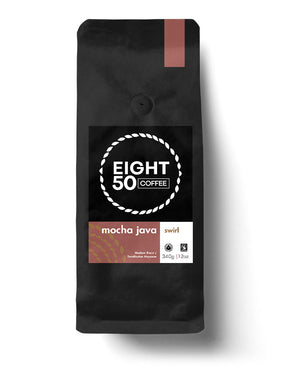 Sold Out

Mocha Java - Swirl
This blend offers a creamy, earthy taste and a finish that is luxuriously intense.  Our Mocha Java is a mixture of Ethiopian and Sumatran coffee beans which are separately roasted and then blended together to produce its bold flavour. ROAST |...
Add to Wish List
Ethiopian - Harrar
Ethiopian Harrar coffee - spelled with two rr's by the ECX -Ethiopian Commodity Exchange coffee refers to the varietal that is cultivated in the region of Harar also known as the highlands of Harar/Hararghe. Located right outside the walled and...
Add to Wish List